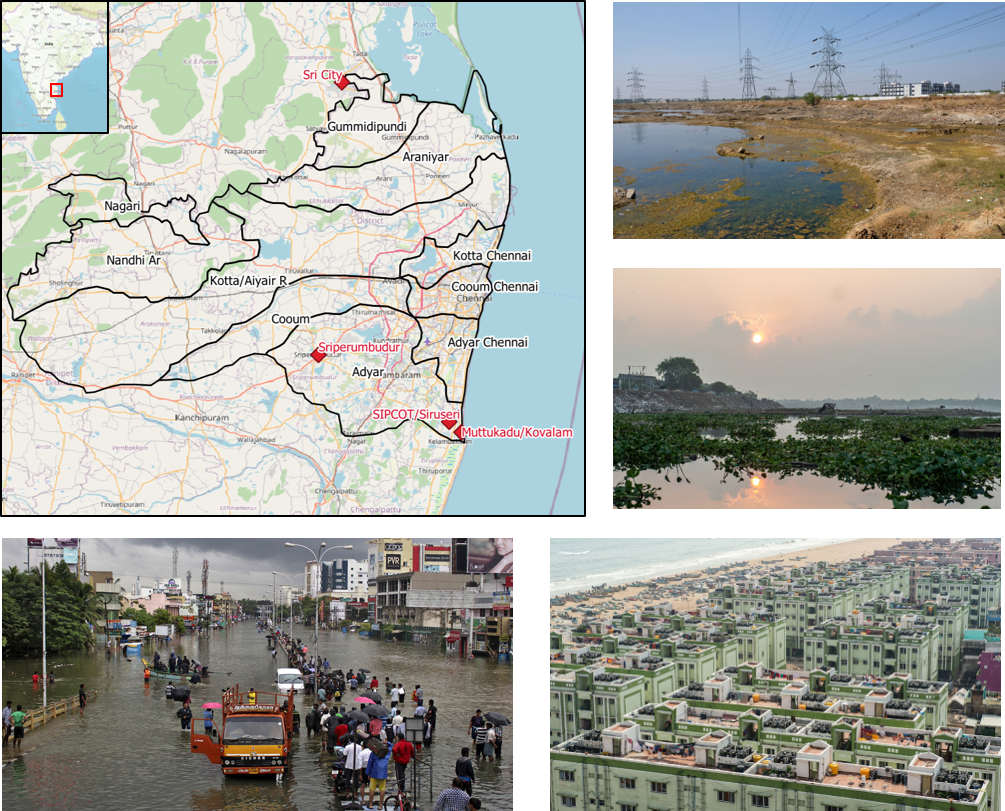 Chennai, the capital city of Tamil Nadu in South India, has a population of about 10.6 million, according to the 2019 census. The Chennai basin includes the metropolitan area of Chennai and the nearby industrial and business areas.
Chennai is a bustling city and one of the region's largest centers for industry and commerce. The city boasts a diverse range of economic activities, including automobile manufacturing, software services, hardware production, financial services, and textiles. Two major industrial zones, Siruseri and Sriperumbudur, are situated nearby, while the Muttukadu-Kovalam region to the south is also experiencing growth in business. Agriculture is also a significant economic contributor in the southern and western parts of the region, with rice and various types of millet being the primary crops cultivated.
Throughout history, the agricultural sector has been the primary user of water, followed by both urban and rural consumers. Water is distributed to these users through three main methods: piped networks, private groundwater wells, and private tankers. Piped water is primarily sourced from rain-fed reservoirs and well fields located outside of the city. However, the piped network's coverage is limited beyond the metropolitan zone. About 70% of Chennai's population relies on private groundwater wells as an additional source of water, which are also heavily relied upon for agricultural production. Private tankers supply a smaller fraction of household water and are generally a more expensive option.