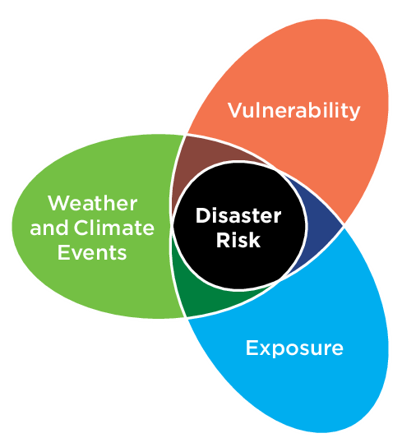 The WaterLOUPE water scarcity risk analysis shows the relative risks for the different sectors and user groups, now and in the future. The presented risk level of the area is the result of a combination of the hazard (drought conditions, reduced water availability), the exposure of water users in different sectors (domestic, nature, and economic) and the vulnerability levels of the different water users in the basin.
Risk is expressed through the Water Scarcity Risk Index (WSRI), as a standardized measure of risk that can range from 0 (low or no risk) to 1 (maximum risk) at district-level and per consumer group/sector.
WSRI index score is calculated by aggregating hazard, exposure and vulnerability scores, each quantified first separately.